Giving Every Client the Attention They Need
Our law firm is based in Los Angeles. We represent clients in all forms of civil litigation. But, each of our attorneys focuses on his or her own specialized field. Our specialists focus on labor and employment litigation, business litigation, real estate and construction litigation, and intellectual property and entertainment litigation. We have successfully litigated and tried cases in every forum, including federal and state courts and arbitration. We also handle all forms of real estate transactional matters, including the purchase, sale and lease of real estate.
We are former "big firm" lawyers, with an established record of accomplishment and success. Our attorneys have been recognized by such honors as being named "Super Lawyers;" ranked AV (highest rating) by the prestigious Martindale Hubbell; and being selected as American Lawyer Magazine's "2013 Go-To Law Firm for the Top 500 Companies." Our attorneys practiced law at prominent large law firms in Los Angeles, including Proskauer Rose LLP, and Sidley Austin LLP where we litigated "bet-the-company" cases on behalf of clients ranging from Fortune 500 companies and public entities to entrepreneurs and individuals. Our transactional lawyers regularly handle multi-million dollar real estate deals not just in Los Angeles, but all over California.
We are graduates of top Los Angeles law schools – UCLA, USC, and Loyola – and we are leaders in our community. Now, we build on the knowledge and experience that we gained at the big firms to deliver first-rate representation and results, with unrivaled personal attention.
As a small firm, we lack the costly overhead structure that has caused hourly rates at larger firms to balloon in recent years. We strive to keep our costs low so that we can pass those cost savings to our clients. And, we offer alternative billing arrangements, such as contingency fee arrangements, especially in employment disputes.
Our commitment to excellent client service begins with the fundamentals: technical expertise, constant communication with our clients, and an emphasis on finding creative solutions to our clients' problems.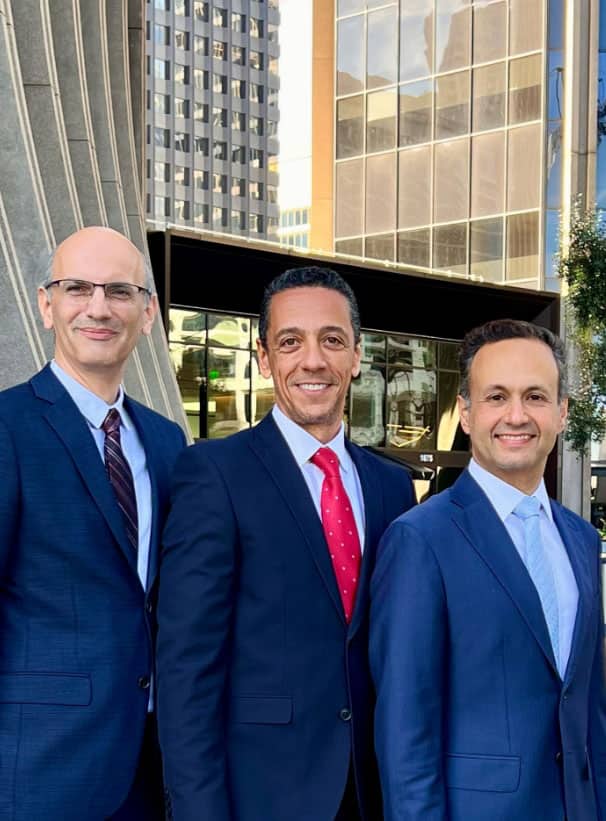 What Makes Our Firm Different
Over 85 Years of Combined Experience
At our firm, you can trust we have the experience to handle your case successfully. Each of our attorneys bring decades of experience practicing in the areas of employment and business litigation.
We Work as a Team
At YMS, we believe collaboration is key to success. Working collectively with our clients ensures that every angle is explored in order to achieve the best results.
We are Trial Attorneys
Each of our attorneys has extensive experience litigating in a courtroom. We always try to settle outside of court, but if the case requires us to go, our team is prepared to do so.
Big-Firm Experience. Small-Firm Approach
Having previously worked at some of the largest law firms in the city, our attorneys can bring a high level experience to your case, yet keep the client-attorney relationship very personal.