Los Angeles Workplace Retaliation Attorney Quick Links
Are You Suffering From Workplace Retaliation? Discuss Your Situation With Us Today
Our Los Angeles workplace retaliation lawyers have extensive experience representing victims of workplace retaliation. If you are suffering from workplace retaliation, we may be able to help you. We encourage you to discuss your situation with a Los Angeles workplace retaliation attorney. During a free evaluation, we can discuss your unique situation and help you understand your potential legal options.
What Is Workplace Retaliation in California?
Workplace retaliation occurs when an employer penalizes an employee for engaging in a legally protected activity. To be considered retaliation, the employer must have done something detrimental to the employee to deter or punish that employee for participating in a legally protected activity.
What Are Examples of Workplace Retaliation in California?
Workplace retaliation may occur in many ways. Examples of workplace retaliation include, but are not limited to:
Demotion

Salary reduction

Job reassignment

Loss of hours

Loss of benefits

Refusing promotion or raise

Poor performance review

Creating a hostile work environment for the employee
The difficult part about workplace retaliation cases is proving the link between your complaint and the adverse action taken by your employer. We recommend that you consult with an experienced Los Angeles employment lawyer from our firm to discuss the validity of your claim.
How To Prove Your Employer Retaliated Against You
While the law is clear on what constitutes an act of workplace retaliation, proving that you have been the victim of retaliatory behavior can be challenging, as many cases are veiled in subtlety.
To establish a claim for workplace retaliation, you will need to show that:
You participated in a protected activity;

Your employer took adverse action against you;

Your participation in the protected activity was a motivating reason for your employer to take adverse action against you;

You suffered harm because of the adverse employment action; and

The action taken by your employer was a substantial factor in causing you harm.
Protected Activity
A workplace retaliation claim can arise anytime a worker is retaliated against for participating in a harassment or discrimination complaint or any other activity protected by harassment or discrimination laws. Some common examples of legally protected activity include: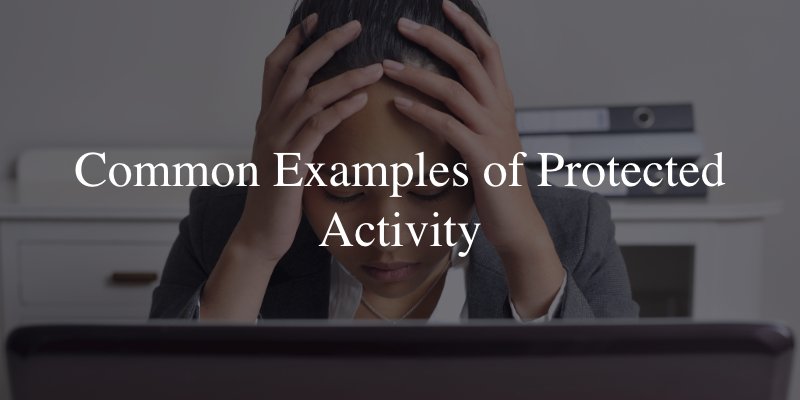 Filing a harassment or discrimination complaint

Participating in an investigation of harassment or discrimination

Being a witness in a harassment complaint or lawsuit

Refusing to follow orders from a superior that would result in discrimination

Rejecting sexual advances or reporting the sexual harassment of a co-worker

Requesting accommodations for a disability under the Americans with Disabilities Act

Requesting religious accommodations

Investigating salary information to determine if wage discrimination has occurred

Disclosing/reporting illegal activity, fraud, waste, or abuse

Participating in discrimination or whistleblower proceedings; and

All other activities conducted under the belief that a right enforced by the Equal Employment Opportunity Commission (EEOC) has been violated
Employees who have participated in a protected activity are not protected against all adverse actions. Employers still have the right to discipline employees for reasons unrelated to retaliation.
Furthermore, not all acts of workplace retaliation are considered illegal. For an act to be considered illegal, it must be so severe that it would deter a reasonable person from asserting their right to engage in legally protected activity. Adverse actions that are trivial, like minor slights and annoyances, do not constitute a valid workplace retaliation claim.
What Compensation Can I Recover For a Los Angeles Workplace Retaliation Case?
Workers can suffer a loss of income, damage to their reputation, alienation and isolation from their co-workers, emotional distress, and potential blacklisting. Because of this, state and federal laws provide various remedies to make workers who have suffered retaliation for engaging in legally protected activity.
These remedies include:
Back pay and lost wages and benefits

Compensatory damages for emotional distress and loss of future earnings; and

Attorney fees and litigation costs
In addition, some retaliation laws authorize an award of punitive damages to deter employers from retaliating against qualifying employees. Some, such as the Dodd-Frank Act and False Claims Act that protect whistleblowers, award-successful claimants with double their back pay.
Workplace retaliation is just as illegal as harassment or discrimination, and if you are a victim of retaliation, you deserve to be compensated for your losses.
Los Angeles Workplace Retaliation FAQs
Can I Pursue Legal Action if I Didn't Initially Report the Misconduct?
Absolutely, you can pursue legal action even if you didn't initially report workplace retaliation in California. While reporting retaliation can offer advantages like establishing a timeline and deterring further actions, it's not mandatory for a successful claim. However, without an initial report, you'll need to gather evidence that demonstrates the retaliation and its connection to your protected activity. This evidence might include documentation of your protected actions, records of the retaliation you faced, and proof that the retaliation was tied to your actions.
Should I Keep Records of Events, Communications, and any other Relevant Evidence?
Yes, it's crucial to maintain thorough documentation of events, communications, and pertinent evidence when dealing with a workplace retaliation case in California. These records can serve as valuable proof of both the retaliation and its connection to your protected activity.
Here's a breakdown of the specific evidence you should retain:
Protected activity documentation: Keep copies of complaints, emails to supervisors, or witness statements you provided.
Retaliation documentation: Preserve copies of termination letters, performance evaluations, or any relevant communications.
Witness statements: Encourage witnesses to document what they observed or heard regarding the retaliation.
Other relevant evidence: Hold onto any pertinent materials, like timesheets, pay stubs, or medical records. To safeguard your evidence, store it securely and create backup copies in a separate location to prevent loss or destruction.
How Much Does a Los Angeles Workplace Retaliation Attorney Cost?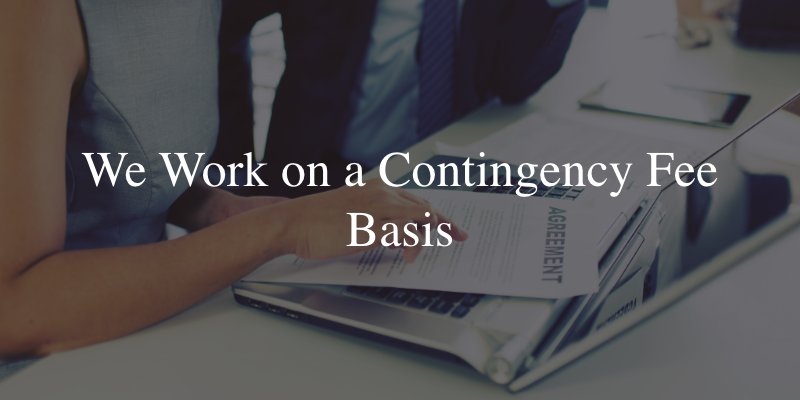 The cost of a Los Angeles workplace retaliation attorney can vary, but our approach is designed to ease the financial burden for you. With our contingency fee arrangement and a free initial evaluation, we strive to make legal representation more accessible. This means that you don't need to pay upfront fees; our payment is contingent upon the successful outcome of your case. Our priority is your interests and well-being, and we are committed to supporting you throughout the process. Your satisfaction and fair treatment are paramount to us.
How We Can Help You
Workers who suffer workplace retaliation for engaging in protected activity deserve to be represented by an effective and experienced advocate. The right lawyer will aggressively prosecute the victim's claim to obtain the most compensation possible.
At Yadegar, Minoofar & Soleymani, we have assembled a team of leading retaliation lawyers that are committed to zealously representing workers in southern California and obtaining the maximum damages.
We have substantial experience securing relief for our clients in discrimination and retaliation cases, inside and outside the courtroom. We pride ourselves on working closely with our clients through every step of the process to identify their unique objectives, explain their options, and develop an effective strategy to obtain the best results possible.
Areas Our Los Angeles Workplace Retaliation Lawyers Serve
Our Los Angeles discrimination attorneys proudly serve the following neighborhoods:
Downtown Los Angeles | Hollywood | West Hollywood | Beverly Hills | Santa Monica | Venice | Malibu | Pasadena | Long Beach | Glendale | Burbank | Culver City | Westwood | Silver Lake | Echo Park | Koreatown | San Pedro | West Los Angeles | Boyle Heights | Eagle Rock | Sherman Oaks | North Hollywood | Encino | Studio City | Bel Air | Pacific Palisades | West Los Angeles | Highland Park | Manhattan Beach
Case Results
Failure to Pay Vacation Time
$273,000
We brought a lawsuit against a financial institution for its failure to timely pay out accrued, but unused, vacation time to three of its employees. We negotiated a settlement of $273,000 on behalf of three employees.
Failure to Pay Vacation Time
$150,000
We brought a lawsuit against an employer who failed to timely payout accrued, but unused, vacation time to an employee. We negotiated a settlement of $150,000 on behalf of the employee.
Client Testimonials
"I would recommend them to anyone seeking not just representation, but a team that will truly fight for your rights and guide you every step of the way. This is a law firm that raises the bar for what it means to provide exceptional legal service."
-Nick T.
"I cannot say enough about Navid Yadegar! Over the years we have worked with him many times and each time he has exceeded our expectations. He genuinely cares about his clients and his knowledge in his field is unmatched. Having him as your attorney is having peace of mind that you have the best! Thank you Navid!"
"Amazing firm that is robust and fair.  Have helped me numerous times with employment matters as well as contractual concerns.  All attorneys are ethical and easy to work with and always have my best interest in mind.  Highly recommend."
-Dan B.
Contact Yadegar, Minoofar, Soleymani LLP Today
Consider speaking to a Los Angeles workplace retaliation attorney from our firm about your unique situation. We have tried cases in both state and federal court, securing a record of success for our clients. Call us at (310) 499-0140 or contact us online to schedule a free evaluation.